Today was my last day of work before Christmas. I am so excited! It really feels like a holiday now. Bee hung out with Mom, Allison and the girls today in the kitchen.
My secret Santa aka Ashley brought me a super sweet present to work today...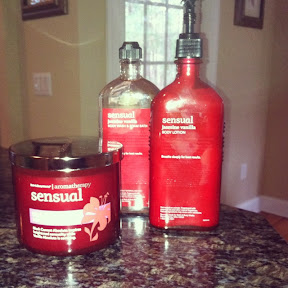 And yesterday we exchanged gifts with Brian and Allison. They gave us some cookie mix the best smelling turkey chili mix ever. I can't wait to make it!
But. My favorite is Emmys gift...
Omg. The cutest shoes ever!
Caitlyn took like a 4 hour nap today so we might get to spend a lot of quality time tonight :)